KFMC Awards 2019 Grants for Health-Related Projects
Grants to Help Central Kentuckians Find Jobs, People in Recovery and Improve Mental and Physical Health Outcomes for Homeless Youth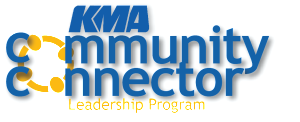 LOUISVILLE, KY--The Kentucky Foundation for Medical Care, the charitable arm of the Kentucky Medical Association, has awarded three $3,000 grants to address health care needs of a population in need. The grants were recommended by KMA members who have completed the Association's Community Connector Leadership Program and are recognized as KMA Community Connectors.
Jubilee Jobs of Lexington
This year, the Kentucky Foundation for Medical Care (KFMC), awarded a $3,000 Community Connector Leadership Program grant to Jubilee Jobs of Lexington to assist local disadvantaged residents with job search assistance, placement and career development.
The money helped cover the costs of the "Suit UP and Get Hired! Career Clinic" and transportation for clients to get to job interviews and their new job. The clinic included job-related workshops, resume development, credit counseling, mock interviews and live interviews with employers.
"The grant helped make this event possible and we sincerely appreciate your support," said Cary Plummer, Executive Director, Jubilee Jobs of Lexington. "In addition to providing breakfast and lunch, we also provide transportation assistance and interview/work attire to the attendees. Also, a lot of classroom material is needed to make this day successful."
Jubilee Jobs of Lexington is a nonprofit job placement agency that specializes in finding entry-level jobs for the unemployed and under-employed in Central Kentucky.
Community Connector Tuyen Tran, M.D., MBA, is the chief executive officer of the 2nd Chance Clinic, PLLC, a center for opiate addiction treatment in central Kentucky.
"Jubilee Jobs' philosophy of providing a comprehensive approach is in alignment with 2nd Chance's comprehensive approach to helping patients integrate back into society as productive law-abiding citizens," Doctor Tran said.
As a volunteer with Jubilee Jobs of Lexington, Doctor Tran has assisted his patients with finding jobs and helped with the Suit Up and Get Hired! event by serving on the committee and helping at the event.
 "Dr. Tran was a tremendous help at our 7th Annual Suit Up & Get Hired Career Clinic," said Plummer. "He graciously helped prepare the drinks for over 100 attendees and helped move people through the serving line in an expeditious manner so they could get back to the workshops."
For more information about Jubilee Jobs of Lexington, visit their website at www.jubileejobsoflexington.org.
Achieving Recovery Together (ART)
This year, the Kentucky Foundation for Medical Care (KFMC), awarded a $3,000 Community Connector Leadership Program grant to Achieving Recovery Together (ART) to help fund their Recovery Community Organization Center, a space where those in recovery can receive support and life skills training.
"We want to have a place where people in recovery and their families can get job skills training, budgeting classes, grocery shopping, menu planning and parenting skills," said ART co-founder and Executive Director JuaNita Everman.
The funds will help purchase a desk, chairs, computers, presentation equipment, office supplies, and resources.
ART is an independent, private, not-for-profit organization led and governed by representatives of local communities of recovery that serves residents of Clark County and surrounding areas.
Community Connector Latonia Sweet, M.D., medical director of Project Help, Irvine, who secured the grant for ART, also serves as a volunteer.
"Many of the key skills those in recovery need to succeed are not skills available in traditional treatment programs," doctor Sweet said. "Grant funds will be used to develop a physical space to provide key trainings to help those in recovery."
"Her expertise in the field of addiction has benefited our organization tremendously," Everman said.
Doctor Sweet said ART has been a great asset in their community. "They are actively involved with the Clark County Health Department's syringe exchange program," she said. "They are also connected with the Clark Regional Medical center and the EMS to assist with any patients in need of recovery services through their rapid response team."
"Recovery support services are a critical component of ongoing care, reduces relapse, reduces homelessness and increases the work force," Doctor Sweet said.  "They have been so well received that they have been asked to expand outside of Clark County."  
For more information about ART, visit their website at www.achievingrecoverytogether.org
Coalition for the Homeless
This year, the Kentucky Foundation for Medical Care (KFMC), awarded a $3,000 Community Connector Leadership Program grant to the Coalition for the Homeless to help train homeless young adults and the social services staff who serve them daily.
Funds will be used to improve the mental and physical health outcomes of homeless youth through training in trauma-informed care, positive youth development, implicit bias and racism, and client choice.
The Coalition for the Homeless has been the lead advocate for the homeless in Louisville since 1986. Their programs address the root causes of homelessness and seek to make services more cost-effective, efficient, and compassionate. Their member agencies provide housing, food, clothing, health care, counseling, and legal services to the homeless.
Community Connector Vaughn Payne, M.D., MBA, chief medical officer and senior medical director of Aetna Better Health of Kentucky, secured the grant. He has been an active member of their board over the past several years and currently serves as vice president.
With the transition to a managed care based state and expanded Medicaid, the number of insured in the Louisville homeless population has risen from 16 to 94 percent. Dr. Payne has advised the Coalition in their efforts to help homeless persons access insurance and learn to properly use these new insurance resources.
"The Coalition recognizes that no person can have basic physician or mental health without safe housing," said Doctor Payne. "These trainings will help service providers across the city of Louisville better serve the needs of the 800+ youth who become homeless every year."
For more information about the Coalition for the Homeless, visit their website at www.louhomeless.org
KFMC Awards 2018 Grants for Health-Related Projects
Grants to Help Those in Eastern Kentucky, Women's Health and Encourage Female Physician Leadership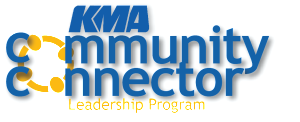 LOUISVILLE, KY--The Kentucky Foundation for Medical Care, the charitable arm of the Kentucky Medical Association, has awarded three $3,000 grants to address health care needs of a population in need. The grants were recommended by KMA members who have completed the Association's Community Connector Leadership Program and are recognized as KMA Community Connectors.
Hand in Hand Ministries Seeks to Lend a Hand, Change a Life
Hand in Hand Ministries may be Louisville based, but the organization's reach extends far beyond I-64 or the Gene Snyder. 
Since its establishment in 1999, the nonprofit has sought to work 'hand in hand' with individuals and communities to transform lives by responding to expressed needs through cultural immersion, education, housing and health care. The group currently focuses its work in four areas: Louisville, Belize, Nicaragua and Appalachia. 
This year, the Kentucky Foundation for Medical Care (KFMC) awarded a $3,000 Community Connector Leadership Program grant to Hand in Hand Ministries to assist with the construction of wheelchair ramps in Eastern Kentucky. 
During the builds, groups of 6-10 volunteers are assigned to a work site for the project. Homeowners are actually encouraged to build alongside the volunteers, if they are physically able. No prior construction experience is necessary. 
At least three ramps have already been completed, and applications have been received for 15 more. 
Community Connector Cynthia Rigby, M.D., secured the grant for Hand in Hand Ministries. She has worked with the organization for more than eight years and currently serves on Hand in Hand's board as a liaison to the medical community, supporting their efforts to improve West Louisville and Appalachia.  
---
Project WELL Aims to Improve Women's Health
Women have unique health issues that often require a different approach than for men. That's why the University of Kentucky is launching Project WELL: Women Employees Living Longer.
The program received a $3,000 grant from the Kentucky Foundation for Medical Care this year, thanks to the application of Community Connector Sandra Shuffett, M.D.
The goal of Project WELL is to provide female employees at the University of Kentucky with the resources and support to live a healthier life and reach their health goals. The program focuses on several key areas: tobacco cessation, nutrition and healthy eating, physical activity and self-paced weight loss. 
To help quit using tobacco, participants will have the opportunity to work with one of U.K.'s Health and Wellness Tobacco Cessation Counselors, whose goal is to "quit tobacco for good with the help of personalized coaching to re-connect with your own inner resources for stress relief." Participants will receive free nicotine replacement therapy (NRT). 
To help work on healthy eating, participants will enroll in the U.K. Health and Wellness EatWell program, which involves working with a dietitian in a group setting. They offer 10 weekly nutritional sessions which can be attended either virtually or in-person. 
Finally, all participants will receive a free FitBit and be provided with campus and community resources to help increase their physical activity. 
To participate in the program, applicants must be a female, full-time U.K. employee, a current tobacco user with a body mass index (BMI) greater than 30, and be interested in weight loss and quitting tobacco. These criteria were created in order to reach women at the greatest risk for cardiovascular disease. 
Project WELL has been well-received by the U.K. community. More than 100 women filled out the interest survey in just the first two days it was available. 
---
Women Physicians Offered "Perspectives on Leadership" 
More than 35 female physicians attended a day-long leadership event held at the Lexington Medical Society in March, thanks to a $3,000 grant from the Kentucky Foundation for Medical Care, applied for by Community Connector Mamata Majmundar, M.D.
Participants heard from national and international physician speaker Dr. Ardis Hoven, who helped pioneer treatment in the early 1980's for HIV and AIDS and has held numerous high-ranking leadership positions in organized medicine, including serving as past president of the American Medical Association (AMA) and chair of the World Medical Association. Dr. Hoven also has extensive experience in health policy, how to navigate challenges, and how to create an environment of change to improve health outcomes.
Attendees were given the opportunity to learn Dr. Hoven's "Rules of the Road," which outline leadership points she feels are valuable for leaders at every level. They include:
Leadership is both earned and learned.
Separate the politics from the problem.
Listen to both sides of the debate.
Stand up for your own convictions.
Do not be afraid of a challenge.
Acknowledge mistakes and move forward.
Encourage, value, and respect dissenting opinions.
Take a chance. You may be surprised at what can happen.
Give people the credit for what they do.
Remember that you are a facilitator.
***
Founded by the Kentucky Medical Association in 1971, the Kentucky Foundation for Medical Care (KFMC) is a 501(c)(3) charitable organization committed to improving the health of all Kentuckians through medical education and public health initiatives.
Established in 1851, the Kentucky Medical Association is a professional organization for physicians throughout the Commonwealth. The KMA works on behalf of physicians and the patients they serve to ensure the delivery of quality, affordable health care.
Past Community Grant Recipients
2017
Evelyn Montgomery Jones, M.D., a Paducah dermatologist, supported a grant request to bring Tony Buettner, who leads business development for Blue Zones, to Paducah to address local leaders about initiating a Blue Zones makeover of the city in an effort to improve public health. The goal of the group is to optimize the public surroundings to help people live longer, better lives. Blue Zones is applying the tenets of some of the world's longest-lived cultures to 29 cities throughout the U.S. "The Blue Zones Project is a proven strategy to improve health in a community," Dr. Jones said in her recommendation for the project. "With the overall health status in our state, I have become more passionate about lifestyle and behavioral choices that can improve the health of my patients and other citizens in my community."
The Coalition for the Homeless of Louisville used grant funds to help homeless youth ages 18 to 24 in Louisville move into a home of their own through the Rx: Housing Fund, which covers the costs of security deposits, furniture and household items. Vaughn Payne, M.D., of Louisville, medical director for CareSource and a member of the board of directors for the Coalition, said he had long been aware of the health needs of people in poverty, but became aware of the significant issues facing homeless people, especially children. "It is well documented that homeless children have a greater number of physical and mental health problems than their housed counterparts," he wrote in his recommendation for the grant.
Family Community Clinic Inc. of Louisville used the grant to provide point of care laboratory tests to uninsured patients in Louisville. The clinic, which provides health care to the uninsured, currently outsources lab tests, which can cost between $35 and $100 per test per patient. Bringing those lab tests in house allowed the clinic to provide more services with the reduction in cost to about $10 per test. Fred Williams, M.D., a Louisville endocrinologist, became aware of the Clinic through another KMA member and founding board member of the Clinic. "FCC is a precious resource for the uninsured working poor in the Louisville area," Dr. Williams wrote in his recommendation. "It is staffed primarily by volunteers, many of whom are also KMA members. The charitable work which is carried out there is funded by donations and the grant … will contribute greatly to providing quality health care to the wonderful patients who are seen there."
Nate's Wish Inc. of Paducah used the grant to expand the program of providing backpacks with books and toys as "encouragement and distraction" to children pediatric cancer patients at the University of Louisville. The organization was formed by the parents of Nate Richard, who was diagnosed at age 5 with ALL—Acute Lymphoblastic Leukemia, the most common form of childhood leukemia. After Nate died nearly two years into treatment, Jeff and Stacie Richard wanted to help other families dealing with childhood cancer. Shawn Jones, M.D., a Paducah ENT-otolaryngologist, became aware of the organization when he saw Stacie's father wearing a Nate's Wish T-shirt and asked him what it was. "Nate's Wish is an incredible charitable organization which arose from the ashes of despair and desperation experienced by a mother and a father at the loss of their son to cancer," Dr. Jones said.
2016
Hospice of the Bluegrass received a grant to support The Kitchen Conversation project, featuring a workshop for the communities of Carroll, Owen, Gallatin and surrounding counties with a panel of experts who help the community learn to talk about their wishes for end of life.
Benjamin Kutnicki, MD, a 2015 CCLP participant, was the supporting CCLP member for the grant. 
Supplies Over Seas received a grant to support the biomedical engineer efforts to test all donated medical equipment to ensure it is in good working order before sending it to a community in need.
Gordon Tobin, MD, a 2014 CCLP participant, was previously a board member for Supplies Over Seas.
2015
The Healing Place received a grant to offer outpatient services to clients who demonstrate a problem with drug and/or alcohol use but are not in need of intensive, long-term residential recovery services.
Divya Cantor, MD, a 2014 CCLP participant, serves on the Board of Directors for The Healing Place.
The Jewish Hospital and St. Mary's Foundation received a grant to support educational seminars to raise awareness and offer improved access and new treatment options for aortic stenosis.
Jiapeng Huang, MD, chair of the Department of Anesthesiology at KYOneHealth led the educational seminar series along with cardiologists and cardiac surgeons. He is a 2014 CCLP participant.