About the KPLI
The Kentucky Physicians Leadership Institute (KPLI) is the premier leadership training program for physicians in Kentucky. Each year, this exclusive program will select up to 15 physicians to participate in a year-long series of learning events that will cultivate the next generation of physician leaders across the state. The four primary events, culminating in the KMA Leadership Academy, will help address many of the challenges facing the physician community.
Resources
Click here for the 2023 KPLI Application
Contact Miranda Mosley at mosley@kyma.org for more information about the KPLI program
News
2022 Kentucky Physicians Leadership Institute Graduates Eleven Physicians
Kentucky Physicians Leadership Institute Graduates Class of 2021
"Take It From Me": KMA, KFMC Launch New COVID-19 Vaccine Campaign with Foundation for a Healthy Kentucky, Kentucky Hospital Association, Kentucky Primary Care Association
KMA, Foundation for a Healthy Kentucky, Anthem Blue Cross and Blue Shield in Kentucky Welcome Additional Partners for "Raise Your Guard, KY: Focus on Flu"
KMA, KFMC, Foundation for a Healthy Kentucky and Anthem Launch "Raise Your Guard, KY" Campaign
Angela Tackett Dearinger, M.D., 2018 KPLI Graduate, Named New Commissioner for Kentucky's Department for Public Health
KPLI Receives American Association of Medical Society Executives (AAMSE) Profiles of Excellence Leadership Award
KPLI Receives the MediStar A.O.Sullivan Award for Excellence in Education
KPLI Program, Three KMA Members Honored at 2018 MediStar Awards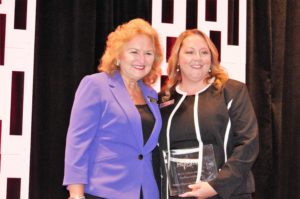 The KPLI received the 2018 A.O. Sullivan Excellence in Education Award from MediStar on Oct. 30. Read More.
The Personal Side
of Leadership
Friday, July 7 - Saturday, July 8
Introduces participants to many of the critical interpersonal skills associated with being a catalytic leader. The emphasis is on developing a leadership mindset regardless of formal role or position within an organization. Particular attention is given to self-awareness and the impact this factor has on interactions with others.
The Business
of Leadership
Friday, July 28-Saturday, July 29
Introduces participants to the structure and language of business. Participants gain an understanding of components of healthcare organizations and engage in an in-depth financial analysis of system organizations.
From Leadership
to Advocacy
Friday, August 11-Saturday, August 12
Introduces participants to the critical role advocacy plays in ensuring access to health care at the community level. Participants learn how fundraising, lobbying and the general political process shape the availability of healthcare within a community. Particular attention is given to ways in which participants can play a more active role in this process.
Communication in
Leadership
Saturday, August 26
Introduces participants to considerations of communication with specific focus on social media platforms and how to utilize social media to leverage public health and legislative agendas. Attendees will explore best practices for communication in a virtual setting.